Volunteering
Volunteer activity is what keeps our region thriving. Whether it's planting flower beds to keep our streets looking beautiful, helping out at a youth group or looking after our museums, volunteering makes a huge difference to our communities.
Volunteering is one of the most rewarding things you can do. It can help you gain new skills and experience or use skills you already have. It is an opportunity to connect with others, make new friends, and to gain confidence through taking on a challenge and building a sense of achievement.
It's also excellent for your CV and a way to give back to your community.
Feedback from some of our volunteers
"Volunteering with Active Schools has helped me develop new skills such as communication skills, team-work, and confidence I didn't know I had." - Jessica
"As a Bookbug volunteer, the challenge has kept my mind and body active and has/continues to be one of the most rewarding things I have ever done. Every session brings a huge smile on my face, I simply love volunteering!" -Rosie
Investing In Volunteers Quality Standard
Dumfries and Galloway Council has become the first whole Council in Scotland to be awarded the Investing in Volunteers (IIV) Quality Standard of Excellence by Volunteer Scotland.
Investing in Volunteers is a UK quality standard that aims to improve the quality of the volunteering experience and ensure organisations acknowledge the contribution of their volunteers. The award, which involved a rigorous evaluation of the Council's volunteer programme is recognition of the important role volunteers undertake in supporting the Council's Priorities and service delivery.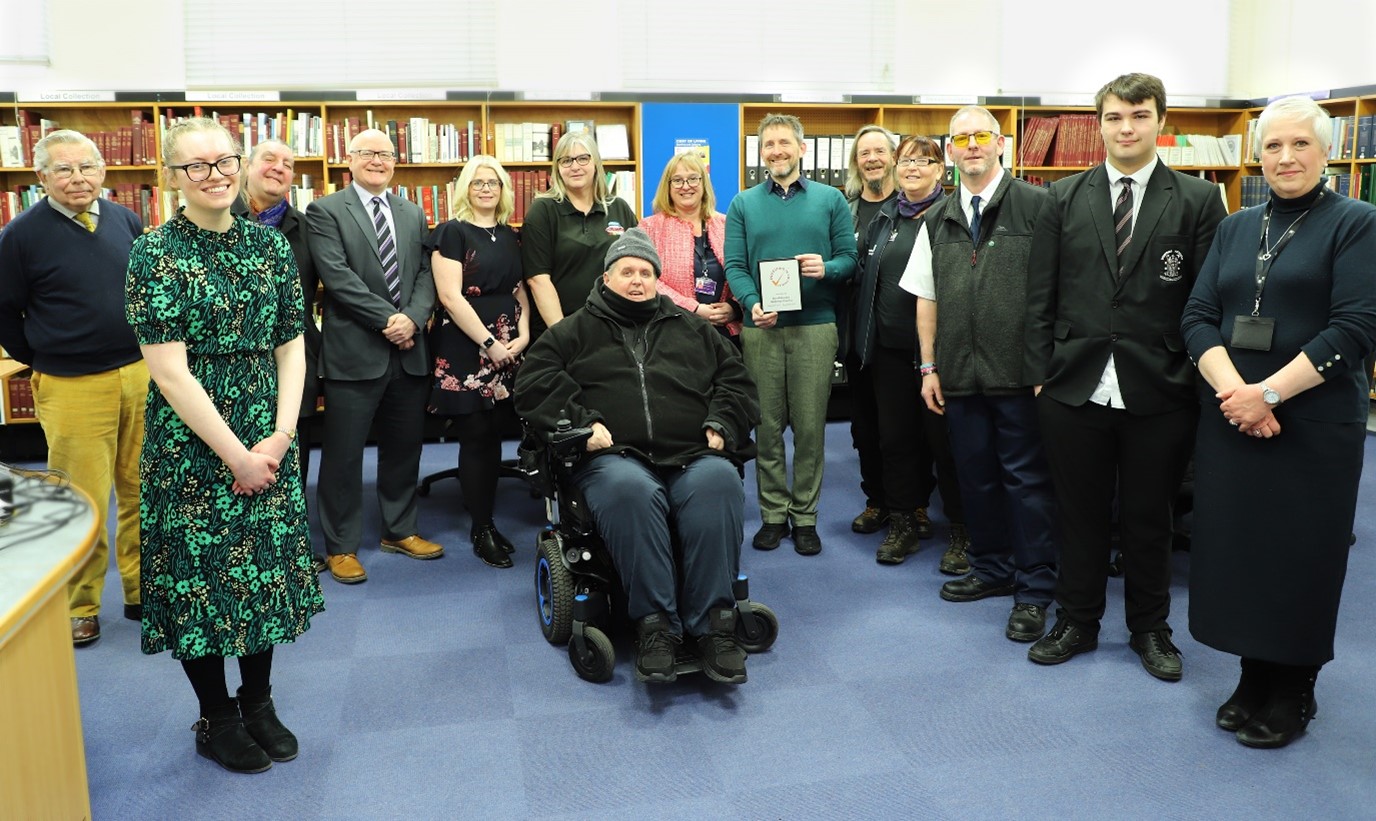 No matter what your interests are or why you want to volunteer, there is an opportunity for everyone, and we want to ensure that everyone has a great time while volunteering with Dumfries and Galloway Council.
Get involved
If you want to volunteer with a council service, you can send an expression of interest form to VolunteerGuidance@dumgal.gov.uk. If you are interested in volunteering in a school you should contact the head teacher.
Some services you might be interested in include:
Arts and Museums
Countryside Rangers
Education
Libraries and Archives
Lifelong Learning
Leisure and Sport
Youth Work
If you want to get involved in your local community, contact your local community council.
Find your nearest community council
If you want to volunteer with a community organisation, you can find more information at Third Sector Dumfries and Galloway.
Volunteer Scotland advertise volunteering opportunities with hundreds of organisations across the country on their website, as well as lots more information about what you can expect as a volunteer.
Page last updated: 24/07/2023