DLT Phase 1 - The Bridge
The Bridge is a facility in Dumfries created to help learners develop specialist skills and knowledge that they need for further education and work.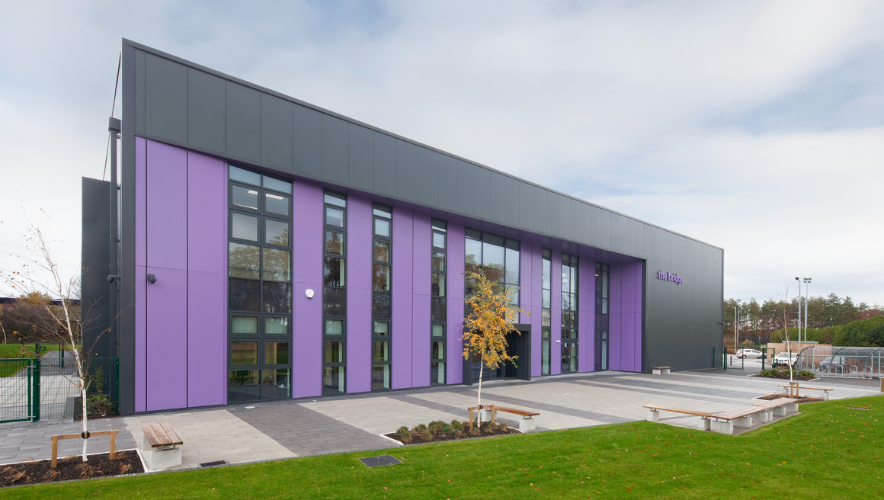 What is the Bridge?
The Bridge delivers learning opportunities for the whole community with the facility open and available to individuals, community groups, clubs and local organisations. The Bridge is also available for hire and as an ideal venue for conferences, seminars/demonstration of skills, performances and other events.
Where is the Bridge?
The Bridge is located next to King George V Sports Complex on Glasgow Road in Dumfries and became fully operational in June 2019.
How is it used?
Pupils from each school in Dumfries and beyond are able to attend the Bridge during allocated slots for specialist subjects so there is less duplication of resources, greater consistency in teaching and more effective use of teaching time. The Bridge contains a range of specialist facilities that give the learners experiences that enable and enhance the transition from school to advanced study and the workplace. These facilities are unique and give learners the opportunity to apply knowledge in professional environments. These include a professional kitchen, theatre and film, space, a lecture hall, a design and engineering hub, recording studios and a professional laboratory
Community benefits
11 meet the buyer events
4 jobs created
9 work experience placements
3 existing apprenticeships
9 N/SVQ completions
16 educational curriculum events held
Find out more about the Bridge >>
Page last updated: 21/09/2021